Apps for iOS are prone to Wi-fi snooping! Be aware.
If you think that iOS is a highly secure operating system for your iPhone-think again. Well, it's not going to deter its standard, but it's a bit risky for you if you are using those highly popular apps on any of your iOS devices. A report, made public a week ago, said that many of the apps on iOS are at risk of Wi-fi snooping due to security concerns. Will Strafach, who is the CEO of the Sudo Security Group, identified 76 highly popular iOS apps, available on Apple's App Store which are prone to wireless eavesdropping, and it's when they were supposed to be protected by encryption.
Till now, the apps have been downloaded 18 million times. However, Strafach found that 33 apps were not that risky, and categorized them in the 'low-risk' section. The study was based on the partially sensitive data about a device and partially sensitive personal data, like email and other credentials such as login ID.
Among the apps, which were found to be at 'low risk', there were VivaVideo, Snap Upload for Snapchat, Volify, Loops Live, Private Browser, Aman Bank, FirstBank, VPN One Click Professional, and AutoLotto: Powerball, MegaMillions Lottery Tickets. Strafach found 24 apps which were at 'medium risk'. But the concern was related to those apps which were categorised as the most vulnerable ones. He made clear that other remaining apps were very much likely to get you in online troubles, as he labelled them being at 'high risk', because of snatching of financial or medical services login credentials.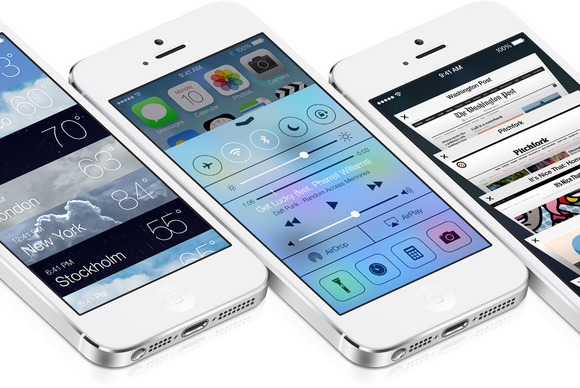 Source : files.idg.co.kr
On asking that how much the users should be careful about their online security and their personal data when using the apps on iOS devices, Strafach said,
"I tried to leave out anything regarding concern level, as I do not want to freak people out too much,"
Strafach told TechNewsWorld.
"While this is indeed a big concern in my opinion, it can be mostly mitigated by turning off WiFi and using a cellular connection to perform sensitive actions -- such as checking bank balances -- while in public,"
he said.
First Image Source : video.newsserve.net
Subscribe to stay updated


✓ Subscribed

Glance of our facebook page